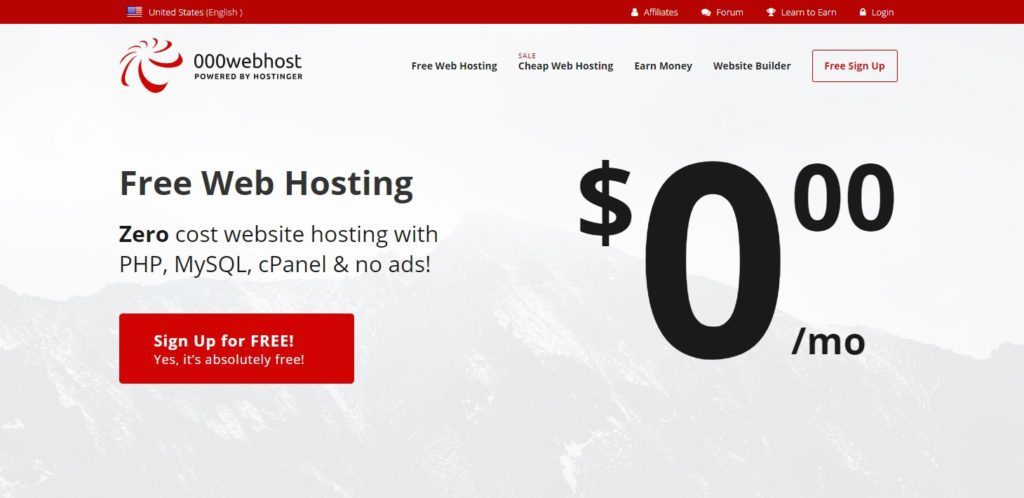 Yeah you heard me, FREE hosting – available for only $0.00, yep free.
Checkout 000webhost.com – if you need a quick hosting platform for your website until you've got funds to continue your journey then this is the host for you.
You get two MYSQL databases if you require them but there are database limitations such as 200 tables OR 1GB in size – there are hourly limits on how many read/writes you can do to the database – but this is fair as it is free hosting so as long as you have a small enough script you'll be fine or once you've fully configured your WordPress site you shouldn't bump into the rate limiting.
There is the option to park or point a custom domain, even use CloudFlare in conjunction to get FREE SSL/HTTPS using the Flexible option on CloudFlare.
There is NO email inbox/webmail – you would need to upgrade for that, you get free email forwarding to your alternative inbox which is better than nothing, but it would be best to grab Migadu or Zoho instead!
You can host two websites or even a third? if you leave an honest review of them on social media.
They've got a community forum to help you resolve hosting related issues and 000webhost account issues, you need to troubleshoot your script issues yourself though and seek assistance elsewhere or you could upgrade to Hostinger where their premiums services are offered. There is a WordPress fixing tool which aids users who have installed cache plugins which are not supported.